Alyssa has had a passion for running for as long as she can remember. As a high schooler, she ran track and cross country, where she won multiple Virginia State Championships and competed at multiple national competitions. She went on to compete collegiately for Virginia Tech, where she specialized in middle distance events while pursuing her Bachelor of Science in Human Nutrition, Foods, and Exercise Science. Although she no longer runs at an elite level, Alyssa continues to run for pleasure and hopes to race some 5ks & 10ks in the future!



Alyssa's dedication to physical therapy began roughly the same time as her running career, as she personally dealt with numerous injuries and spent many afternoons in a physical therapy clinic trying to keep herself healthy enough to compete. Her experiences drove her to attend physical therapy school at Elon University, where she earned her Clinical Doctorate of Physical Therapy. While a student at Elon, she conducted research investigating the running habits and athletic identity of female runners throughout the lifespan. She then had the opportunity to complete her final 6-month clinical rotation here at the Running PTs, where she was able to fine-tune her skills in 2D gait assessment and learn how run form can contribute to various running-related injuries. Now a full-time physical therapist here at The Running PTs, Alyssa hopes that she can use her shared injury experiences, passion for running, and acquired physical therapy knowledge to help keep her patients healthy and injury-free.
Alyssa uses a detailed orthopedic assessment, often including a 2D run gait assessment, in order to find and address the source of injury. She performs a variety of manual therapy techniques in conjunction with individualized exercises in order to help her patients quickly get back to the activities that they love. While she specializes in treating lower extremity and running-related injuries, she is also well versed in treating other regions of the body.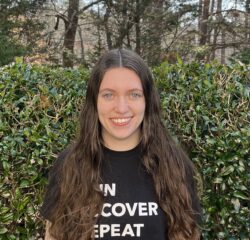 Running PT Specialties
Manual Therapy

Injury Prevention

Running Injuries

Gait Analysis

Functional Integrated Myofascial Release
Research
Shupe A, Perkins S (2021, March) What are the similarities  and differences between adolescent and collegiate runners when investigating athletic injury and running habits? Platform Presentation provided virtually at 2021 Running Medicine Conference. 
 Shupe A, Perkins S (2021, June) Athletic Identity and Running Habits in the Younger Female Runner. Platform Presentation provided virtually at ACSM 2021 Annual Meeting. 
Honors and Awards
Magna Cum laude (Virginia Polytechnic Institute and State University, 2019)
Professional Organizations
American Physical Therapy Association

"Outstanding physical therapy and other services to keep you healthy and moving in whatever sport or activity you do. Brandon, Lee, and Erin are the best. Very accommodating hours, some nights and early mornings. Excellent and very clean facility in an easy location. Certified in dry needling and highly effective in using this. Recently added a truly incredible 3D running gait analysis system (with a highly trained physical therapist who specializes in this, Lee) so runners can finally get to the root of their problems by seeing computer generated images at every ankle and with extreme detail. I have been a runner for 30+ years and have always run high mileage. In spite of very few injuries, I plan to have the 3D analysis to help me run faster and to minimize injuries going forward."
MARY S.
Contact Us
Please submit the following form and we will be in touch within one business day. Need immediate help? Call 919-803-3398.